---
News
Posted by Anna Christie on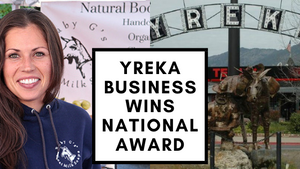 Each year in October the American Dairy Goat Association holds a National Bath and Body Care Competition for goat milk products. Each product must pass an Alkali and Rancidity test before being critiqued on uniformity, coloring, stability and 11 technical aspects.  Products are then evaluated for their Aesthetic Aspects.  This year's competition was held in Boise, ID.  Judges honored Baby G Soaps with awards in the following products/categories: 1st Place: Face Cleanser 1st Place: Body Butter 2nd Place: Bar Soap 1st Place: Lotion Packaging (aesthetics) ABOUT BABY G Baby G Soaps is located in Yreka, CA.  What started out as...
---
Posted by Anna Christie on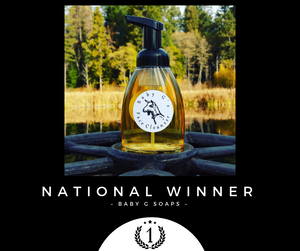 Baby G Soaps takes 1st and 2nd places in National Competition!